Planning to go for a holiday but cannot decide on a hotel to stay? Try Airbnb! Air Bed and Breakfast, popularly known as Airbnb, offers you up to more than 30,000 cities across more than 200 countries to stay in. In case you are not very familiar with Airbnb, it is a home/room stay concept when you travel.
So why Airbnb instead of staying in a hotel?
1. Airbnb allows you to feel homely away from home, especially when you are staying for a long duration and you are able to soak in the culture and vibe that the house provides as compared to hotels, which are usually located to a more tourist location. In addition, the home you are staying in also becomes your home and you are able to do your own cooking if you decide against eating out.
2.While Airbnb doesn't promote destinations as such, its appreciation of community means that it does try to ensure guests can really get to experience the place like a local and not miss experiencing local attractions, amenities and food etc. Not only will the host you are staying with be able to share with you the culture and the best ways to get around the city, they are also able to share with you the "must visit" places as well as the "must try" eateries around the city. This is definitely helpful if it is your first time to the city!
3. By having people of 2 cultures meet, you are able to learn about each other's cultural differences, the way each of you think and live your lives. This is also achieved when the host prepares your breakfast and perhaps even teach you the proper way to eat certain dishes.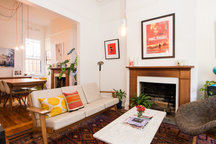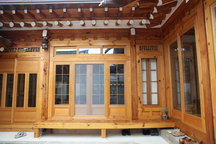 Tips for using Airbnb:
1. Listed below are some of the rules that Airbnb travelers and hosts should follow to get the best experience out of the peer-to-peer community.
2. Give the host a sense of the nature of your visit i.e. holiday/work and how long your duration of stay is going to be. The concept of Airbnb requires trust between the 2 parties(you and the host) and by providing them with more information about yourself, they are able to get a better understanding of you and may as a result they will feel safe to open their home for you to stay in.
3. Read the reviews! The reviews will give you a sense of how your potential host is and whether the experience of their accommodation have been a pleasant one. Likewise when you are done with your stay, do give your host your review to give other travelers a better insight to make a more informed decision.